2. Woodland Advent Calendar
I would like to share how to make this woodland themed advent calendar.
I made a similar one for my children last year and had so many positive comments about it. Most importantly, my children loved it and were so excited to open it each day and count down until Christmas! So, who wants to make it?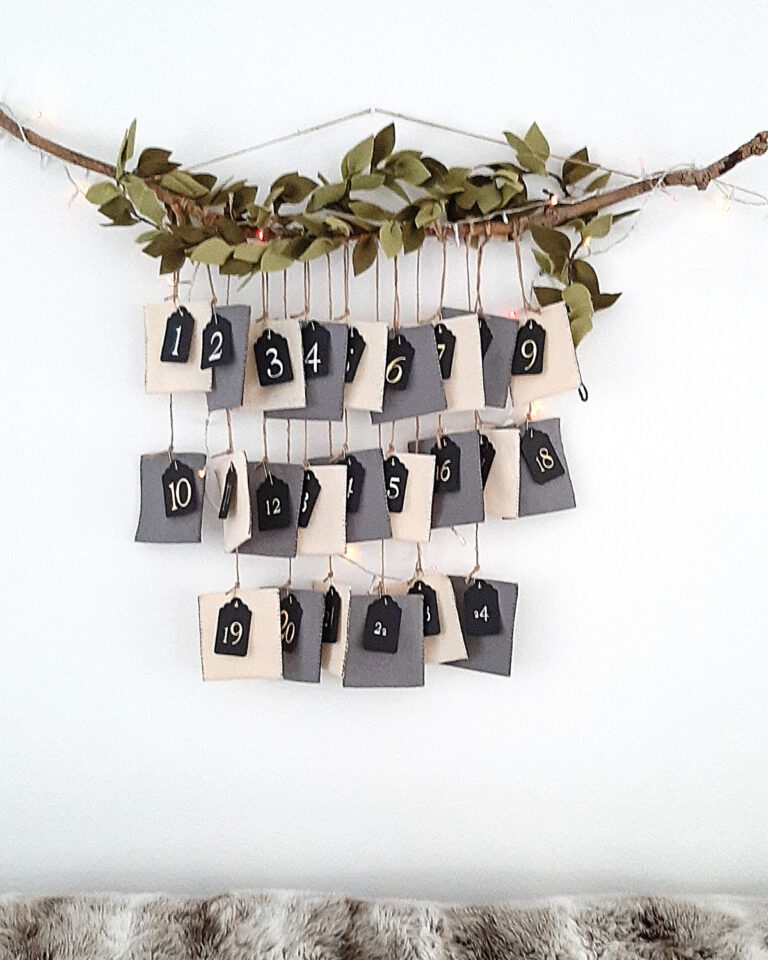 Material and Tools
–Faux Greenery Garland 150cm
-Wooden stick 90cm
-Felt bags (Use envelops alternatively)
-24 Numbers tags
-Twin strings
(8 strings of 60cm/ 8 strings of 40cm/ 6 strings of 20cm, 1 string of 90cm)
-24 large paper clips
-Scissors
Instructions
1. Fix a paperclip onto a felt bag. Do the rest of clips.2. Hang a number tag on a clip. Do the rest of tags.
3. Arrange the felt bags in three rows.
4. Tie each twin string onto a wooden stick.
5. Tie each felt bag onto the bottom of each twin string.
6. Do the same as No.5 for the 2nd row.
7. Do the same as No.5 for the 3rd row.
8. Cut the excess twin strings.
9. Place greenery garland on the wooden stick.
10. Add fairy lights!
3. An Easy Christmas Table
One of my favorite things about the holidays is gathering friends and family around our dinner table and serving up a delicious home cooked meal. Whether it's a small or big event, enjoy adding warm feelings on the table. Scroll through our centerpiece ideas that will make this year's feast so much better!