Holiday Craft - Make It Mindful
I think you'll agree, 2020 has been a challenging year for all of us. During this unique moment, we've been forced to sit back, reflect and develop a different way of living.
Naturally there have been many periods of anxiety and concern about what's coming next. However one positive I've become aware of (and I'm sure I'm not alone) is an appreciation for what's around me and what's really important in my life.
With Christmas on the horizon and the amount of time we will be at home, it is a perfect opportunity to get creative! Therefore I would like to introduce you to some of my DIY crafts that you can enjoy by yourself or with family! Take this chance to sit back, reflect and make the creative changes you've always dreamed of!
–Greenery Garland Two 50cm
-Muslin Bags x 24
-Number Tags
-Drift Wood
-Macramé string
-Decorations
-Sessions
Put the bag string through the hole on the number tag.
Put any treats into the bag.
Cut macramé cord any length you like. Tie the cord on the drift wood on the top and tie the bottom of the cord with the bag.
Decorate Greenery Garland and your favorite ornaments!
2. Air Dry Clay Ornaments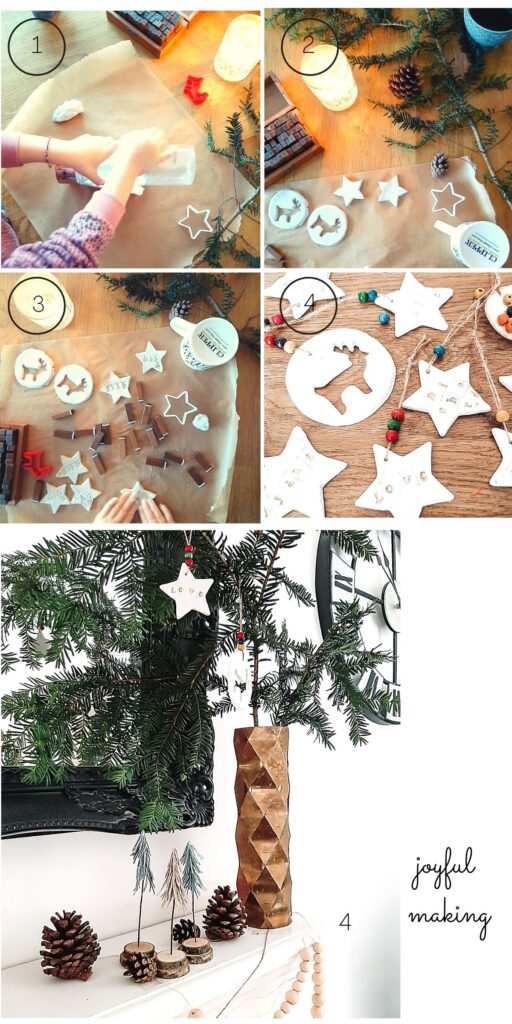 Air dry clay
Rolling pin
Cookie cutter
Alphabet stamps
Paint
Toothpick
Wood beads
Twine string
Stretch the clay using a rolling pin or something round like a bottle!
Cut out shapes with a cookie cutter.
Stamp names or words onto the shape you made. Make a hole with a toothpick on the top. Dry them for 24 hours until they have completely hardened.
Paint the clay as you like. Thread the twine string and wooden beads to make it prettier!
3. Dried Orange And Wooden Beads Garland
​​​​​​​​​​​​​​Orange
Paper towel
Oven
Wooden beads
Macramé string
Cardboard
Scissors
Slice oranges to a thickness of 5mm and remove an exceeding juice with a paper towel.
Put the oranges into an oven and bake them for 3-4 hours at 180 degrees.
Make tassels.
Wrap the macramé string 50 times over a piece of cardboard. Use a 10cm long cardboard to make a 10cm long tassel. Put through a piece of macramé string in the middle of the strings.
Tie them together.
Use a piece of string and wind around like photo 6.
Thread wooden beads.
Tie a tassel with each side end of beads garland.